JAMES MADDISON IS BRINGING NO.10's BACK IN FASHION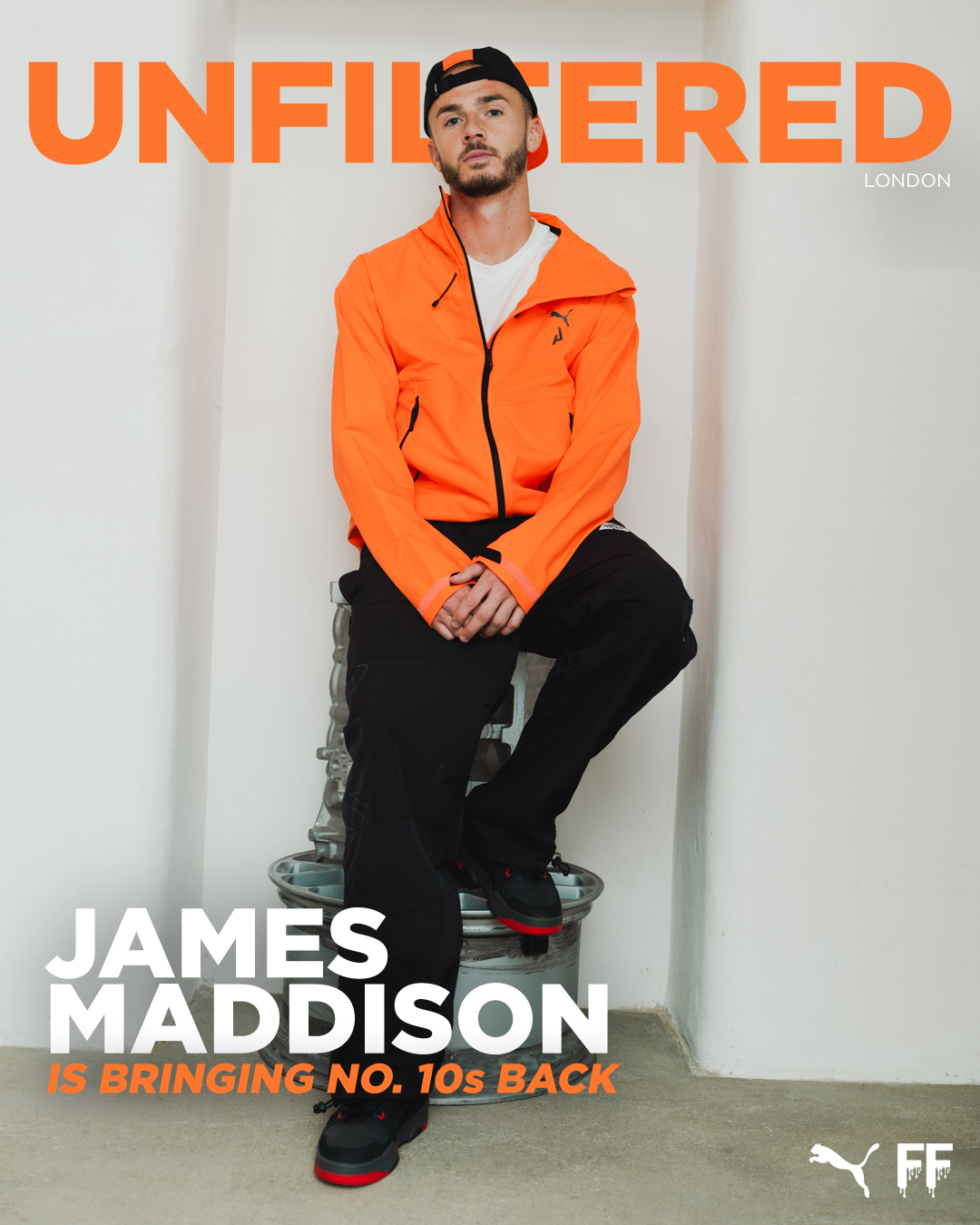 James Maddison is putting the number ten role on his back this season, quite literally.
In a sport where the creativity and individualism of football's historical No.10's has become a dying art, Maddison, now known as 'Madders', is on a one-man mission to revive the position.
Fresh off winning Premier League Player of the Month, yet another England call-up and being announced as Tottenham vice-captain just months after arriving in the capital, Maddison has now gone one further in penning a new long-term deal with PUMA to extend his stay with one of football's most exciting sportswear brands.
In recent seasons, superstars such as Neymar, Memphis Depay and Jack Grealish have all joined Maddison and the PUMA family, with the German-born brand also heavily investing in the women's game as Barcelona duo Ingrid Engen and Fridolina Rolfö are regularly championed across brand socials. For Maddison, remaining with the brand was a no-brainer as he heads into the most exciting time of his career so far.
"When I first signed for PUMA five years ago, the reason I wanted to sign was because we had a vision and relationship-building where I felt valued," says Maddison. "I really enjoyed the brand and looking back from then to now, the brand is even bigger and even better. The clothes, the trainers, the boots… everything about the brand has improved along the journey."
In celebration of his new deal, Footballer Fits presenter Joseph Sam linked-up with the Premier League's most in-form baller to talk about it and everything else from football to fashion and music to fatherhood.
Joseph: "Today we have a very special guest in the building. He needs no introduction, Spurs' new number ten, England international and correct me if I'm wrong, were you not Premier League Player of the Month?"
Madders: "You don't need to be corrected on that one."
Joseph: "How you doing man?"
Madders: "Life is good at the minute. We've had a good start to the season. Off-the-pitch stuff is good. I'm in a good place. Sometimes it can be a bit difficult for players these days when you go to a new club and you make a move. You have to move city, move your family and even just getting new tactics, new team-mates. There's a lot more that goes on than people see from the outside but to be fair, it's been a fairly easy transition for me. That's a credit to the club at the club and how they've made me feel going in. I feel like I've been there [Tottenham] for ages and we're only five weeks into the season. So life is good on that front and we've had a good start that I hope can continue."
Joseph: "What would you accredit your current form to?"
Madders: "Sticking it in the back of the net normally helps! I've had a couple of goals early on which is good because as an attacking player, you don't want to wait too long for your first goal. A bit down to that, but a bit down to me feeling free you know? The new manager is so good, he lets me express myself in my role and in the team. The type of player I am and the type of person I am, I'm at my best when I'm free and I'm able to go and express myself. Letting me have that freedom to play, create and do what I do, I've obviously reaped the rewards and ended up with Player of the Month."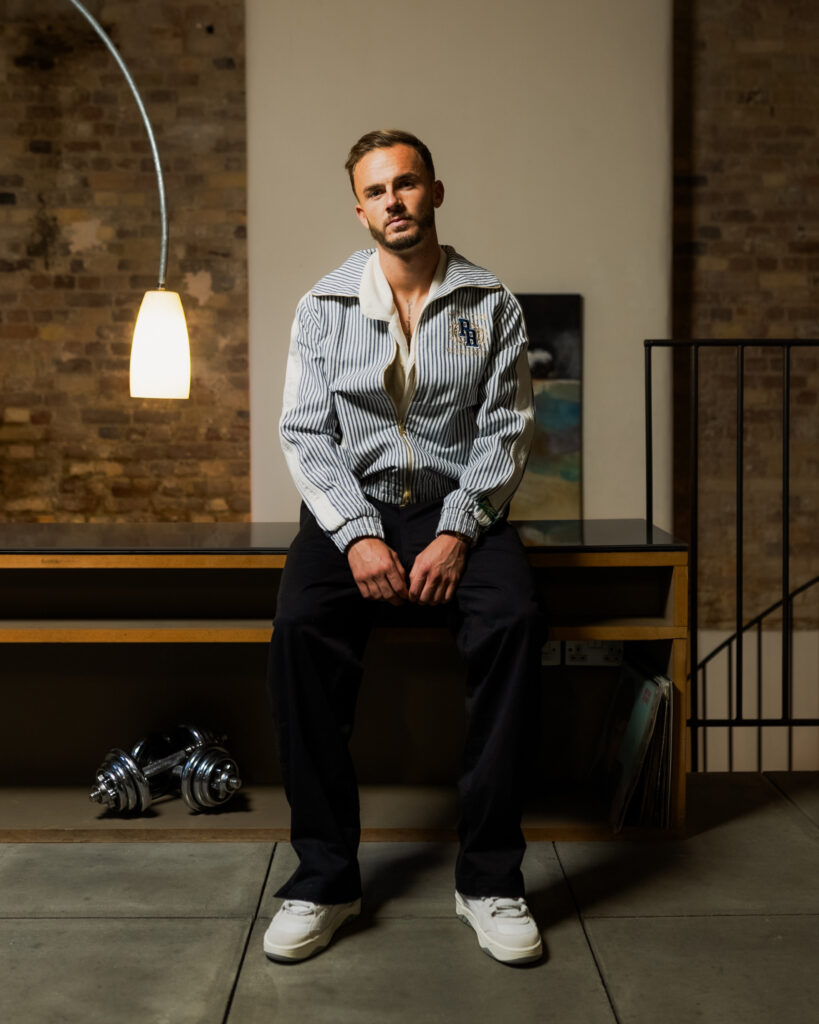 Joseph: "Let's take it right back to the start. Born and raised in Coventry, what was a young Madders like? Good kid, bad kid?"
Madders: "Cheeky chappy, I'd say. If you asked some of my teachers in the past, they'd probably say hardworking, good lad but with a cheeky side to him. Grew up in Coventry and absolutely loved it, ended up playing for Coventry which as a little boy was my dream. Just to represent my hometown, being from Coventry, friends from Coventry, family all from Coventry, that was a great feeling and I have good memories from those early days. It was a good time in my life."
Joseph: "Give us a story from your childhood."
Madders: "There's one from primary school, the first time the headteacher ever had to call my parents. My Mum wasn't too happy when she found out it was the headteacher calling because I'd gotten into a bit of trouble. It was because I'd climbed the building to get on the roof because the football went on the roof, and it was the only football we had to play with at lunchtime. I guess I love footy so much, that was the only reason I climbed up the gutter to get it. It was all in good faith, it was all just to keep the game going for the boys and because I love the game. That's what I'm putting it down to anyway. So call home from the headteacher would be the story, but all for footy!"
Joseph: "You have a tattoo that reads 'the love of a family is life's greatest blessing. That's a really strong message. How big of a value does family place in your life?"
Madders: "You've done your research! That was my first ever tattoo too at 17 or 18. Family is everything. Anyone who knows me knows how close I am to my Mum, my Dad and my brother and now I've started my own family with my girlfriend and we have three children now. Newborn twins into the family ten weeks ago so it's carnage in the Maddison household at the minute but family is everything. That was the first tattoo I got because that quote means a lot to me. It is life's greatest blessing. You have your best moments and all the success I've had in my career so far would be nothing if I wasn't able to share it with them. With success, you feel most proud when you get to share it with the people closest to you. Especially my parents and my brother, I have such a good relationship with them and speak to them every single day without fail and they come to every game – home and away – we're such a tight-knit family so that was the reasoning behind the first tattoo."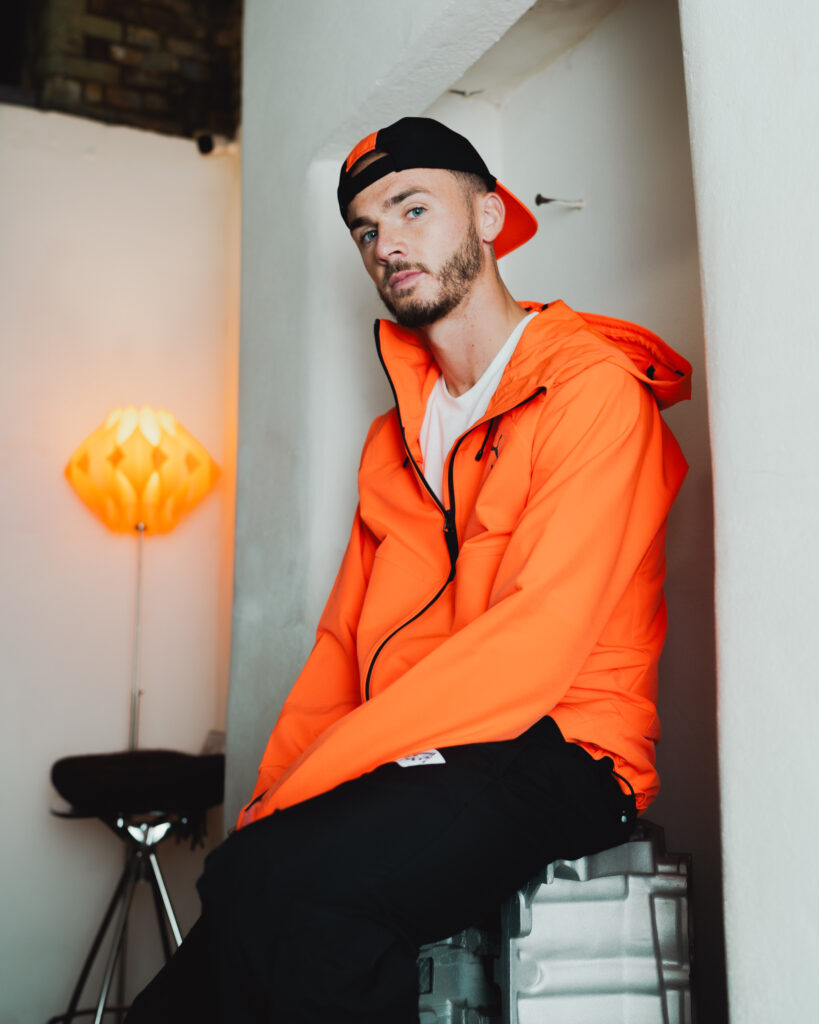 Joseph: "Speaking about your parents, for most footballers, the sacrifice of their parents helped them get to the position they're in today. Is that the case for you?"
Madders: "Oh, 100 percent. It's a bit different now – especially at the big clubs – for academies to be able to provide for kids and families who aren't able to travel but that wasn't the case when I was younger. I had my Dad driving me up and down the country on a Sunday morning, sometimes for the team in the year above where I wouldn't even end up playing. I was taken as a substitute and not even get on the pitch but my Dad would wake up on a Sunday morning and drive me there himself. My Mum and Dad didn't have a lot of money growing up, we were just a normal family really, so he'd sacrifice everything to take me. He'd drive me to Newcastle, Wales or wherever it would be for me to play. Sacrifices like that are why I'm so grateful and why I try and share my success with them because ultimately I wouldn't be in this position sat here now if it wasn't for them." 
Joseph: "Talk about what fatherhood is like… is it everything you expected it to be?"
Madders: "Good question. I wasn't really sure, to be honest. I don't really ever get nervous in many situations but becoming a father is what made me most nervous. It's the unknown. You can have people around you like your Mum or Dad telling you what it's like and all this, but ultimately you just learn on the job and you just go with it, you know? It's been unbelievable, probably the best thing that's ever happened to me. My boy Leo, who is two now, is a proper character. The twins are newborns so at that stage, it's just a lot of changing nappies, a lot of crying and a lot of sleepless nights. But Leo is at a great age where he likes kicking a ball around and being a nuisance. He comes to all the matchdays in his kit and he's at that precious age where every moment is beautiful."
Joseph: "On the topic of family, you came out in a recent interview and talked about how you liked to be the man at the roast dinner. That one went flying all over Twitter, you've been going viral, and there's been a whole lot of memes. Right now, I'm going to give you the chance to set the record straight."
Madders: "I'm glad you asked. This is where we're going to clear this up. I've seen the memes and some of them are really funny to be fair. They've been out in my group chat. The initial conversation was actually about a showman instead of a main man and about how Spurs have always had a showman, you know… Gazza, Klinsmann, Dele, Eriksen. That midfield creative showman. They said 'Is that a conscious thing, do you like to be that guy?' and I said I'm kind of like that as a personal as well as a footballer, if you know what I mean, I like to be life of the party, telling jokes and stuff and even at a roast dinner, I'd be like the life of it, but the 'main man at roast dinner' kind of killed me… some of the memes were hilarious."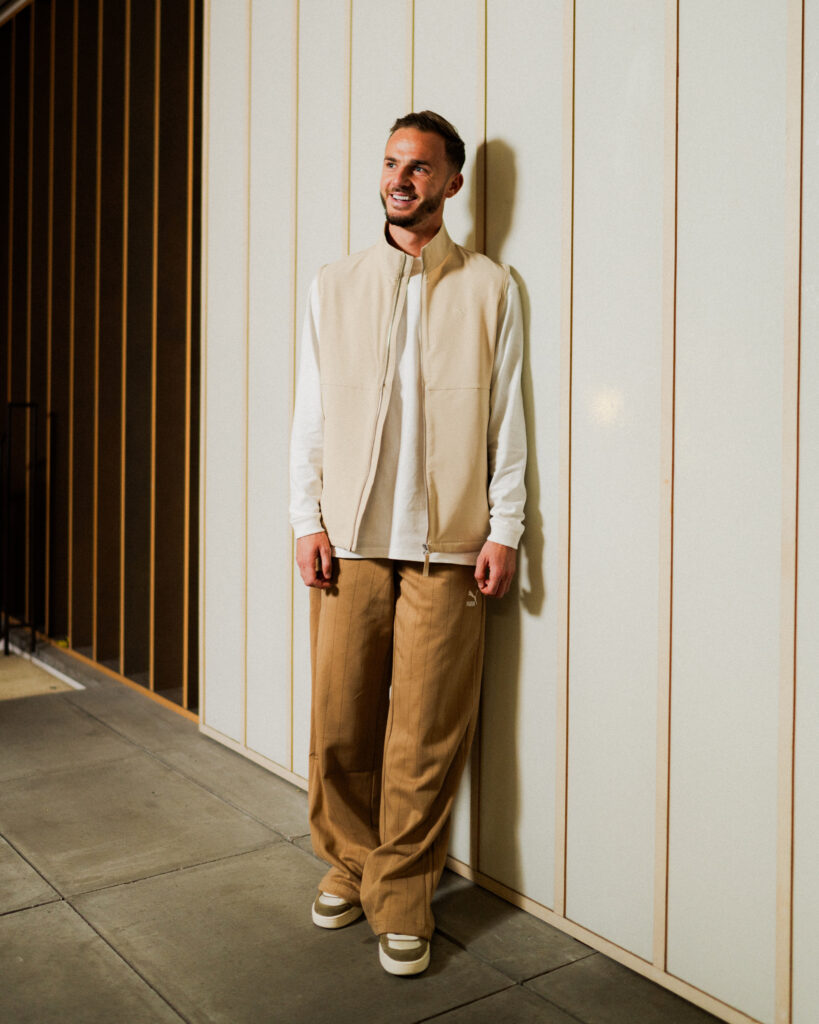 Joseph: "You joined Tottenham over the summer, big signing, new number ten, vice-captain, talk about your emotions and what it took to get to this point."
Madders: "Tottenham is obviously one of the big-six clubs and even in my short period, I can see why it's such a loved club and why it has such a big fanbase. Like I said earlier, I've settled in really well, becoming the vice-captain was unexpected, I didn't know, the gaffer didn't tell me or give me any pre-warning. He's not that type of guy, he'd rather just say it there and then. I was a little bit taken aback, I didn't expect it as I'd only just walked through the door but it's an honour nonetheless and all things are going well at the minute. There's going to be tougher times down the road, it's not always plane sailing and we'll be ready for that. I'm 26 now, I'm experienced and I've been around the game long enough, I know a season is like a rollercoaster but you've got to enjoy the highs whilst they're there. Life is good right now and every day above ground is a great day." 
Joseph: "Throughout your career, you've had a lot of twists and turns to get to where you are today. You've also had a lot of teammates and different characters in the dressing room. For club or country, who for you is your most interesting teammate?"
Madders: "Good question. Most interesting teammate? Wow. I think purely just because of how he is, I'd have to say Jamie Vardy is definitely up there. He's just a one-off character, you know? He's an absolute legend, a great guy and a close friend. He's a funny guy, everything you think you see with Jamie Vardy, is what you get. The Redbulls, the mickey-taking of other fans and stuff like that, he's a proper windup merchant so an interesting character but a great character. Great for the dressing room, loves winding people up and playing pranks. He's a top guy and someone I'm still in contact with now even though I've left the club so I'd probably say Jamie, yeah."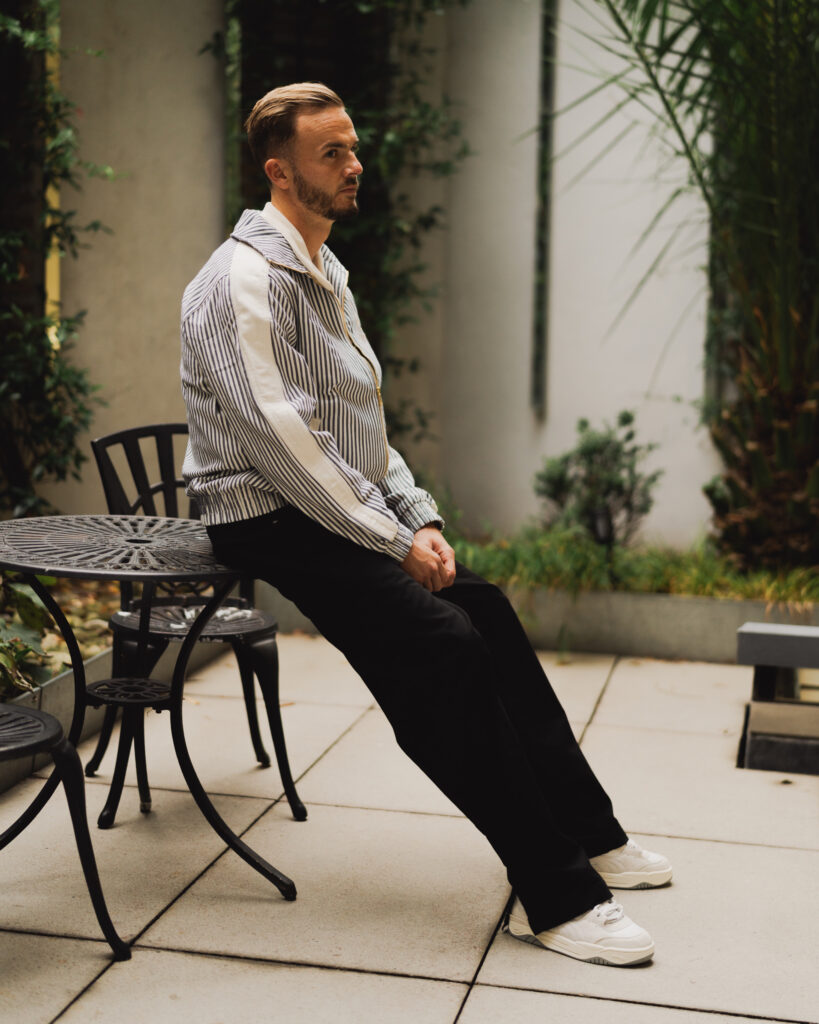 Joseph: "Who would you say are your closest friends in football?"
Madders: "Pftt, that's another good question. I don't want to annoy or forget anyone. I've got lots of good friends, but I don't think I'd be able to pinpoint one. I'd have too many WhatsApps after the interview after the interview goes out. But I've got lots of good friends, especially in the England setup, there's a real good set-up and even outside of that, there's too many to name."
Joseph: "Talk about the vibe in the England camp now, from the outside looking in, it feels like a really tight-knit group."
Madders: "It's exactly that, to be honest. Gareth's [Southgate] obviously created a vibe and a feeling. I've heard players in the past, not to quote them on something but I've heard Frank Lampard and Gary Neville say stuff about what it was like when they were representing England and now it's nothing like how they said it was for them. You obviously have club rivalries. For example, I'm at Tottenham now and Arsenal are our biggest rivals and the North London Derby is massive for all the supporters but that doesn't mean when we represent England and go and put the Three Lions on, that me, Bukayo, Declan and Rammers are not going to get on because we're playing for the country. I think that's the thing that's shifted in the last few years where Gareth has created a dynamic where we all get along and actually enjoy games and each other's company knowing that when we go and play Arsenal, we're not going to be mates for ninety minutes. The balance is really good and it's a pleasure to be involved in, so hopefully that continues."
Joseph: "You've just signed a new long-term deal with PUMA. Fellow players at the brand like Memphis Depay have their own lifestyle collections with the brand. Is that something that's potentially down the line for you?"
Madders: "Who knows? We'll have to see. We'll have to ask the big dog. Something like that would be amazing. You've got to keep doing your on-the-pitch stuff and the rest usually takes care of itself. Memphis is obviously a big player and a cool guy, so that stuff works really well for him so potentially, yeah. I'm glad you asked the question so now I can go and push it."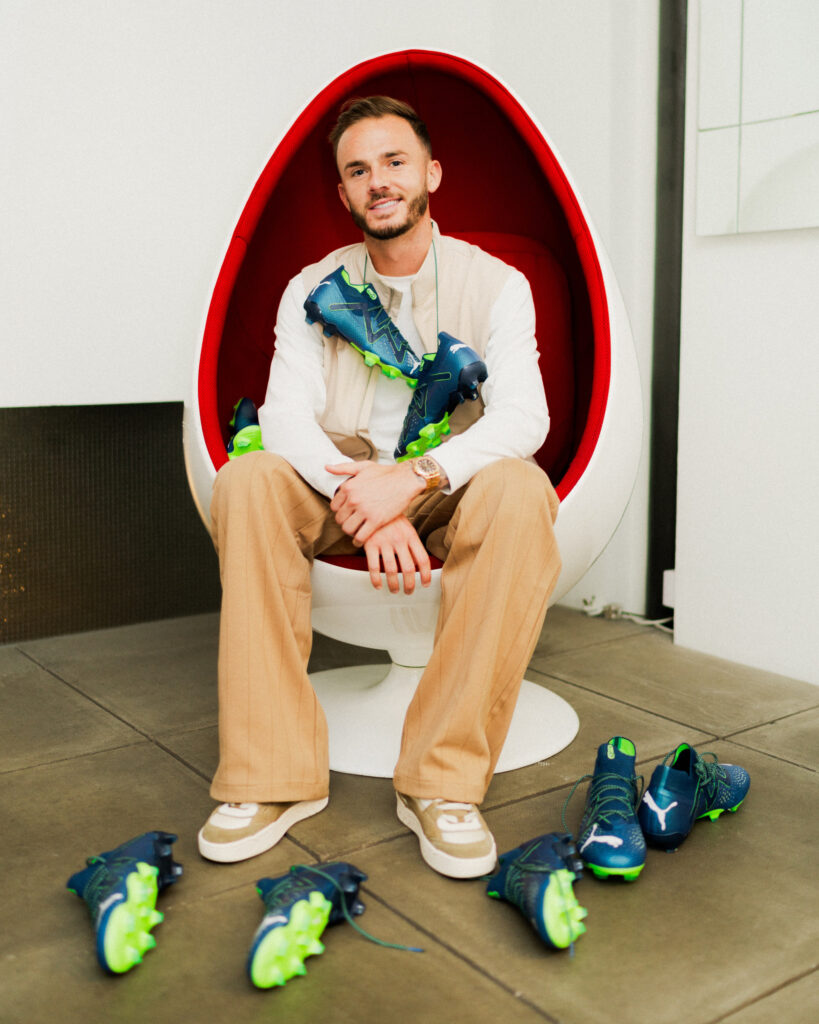 Joseph: "In 2019, you linked up with Jay-Z. Talk about what that was like. Not many people get that experience."
Madders: "Yeah, it was amazing. It was very interesting. We obviously went to the PUMA headquarters in Germany so we got the jet over, it was a brilliant day. Me and my team and a couple of friends went and I look back now like 'did that actually happen?'. He was such a nice guy as well, such a humble, down-to-earth guy. I got lucky and got to actually sit with him for a bit and have a chat and try to pick his brain a little bit. He was open and answering the questions I had. His phone even went off at one point and it said 'B' with a love heart, so I'm assuming Beyoncé was calling him. I nearly said 'I'll get that if you want mate!' but nah, a top guy who left a lasting impression on me for how much of a nice humble guy he was."
Joseph: "So, I'm going to put you on blast right now. £500k or dinner with Jay-Z. Which one you choosing?"
Madders: "I'd probably take the £500k just because I've already met him. I think he'd approve because he's a clever man and he'd say I was an idiot if I didn't because I've already met him. If you'd have asked me that six years ago, I might have said Jay-Z!"
Joseph: "Let's talk music. We know you're a big Morgan Wallen fan. How did you get into him?"
Madders: "Morgan's a country singer and recently, I've started listening to a bit more country because of Harry Kane because he's a big country music fan. I don't know if it was at England or early pre-season on the tour, but he connected up to the speaker and played a couple of Morgan's tunes and they were sick to be fair. Country music isn't for everyone, my girlfriend's American and she loves country but I've never really gotten too much into it but lately, country music is my thing at the minute. I like to be diverse, you know? If you shuffled my phone, it would go from Lil Baby to Enrique Iglesias to Westlife so I have a wide range of music."
Joseph: "What's your favourite concert you've ever been to?"
Madders: "Good question. I'd probably say two. I went to see Tom Grennan. He's a good friend and put on the works for us, we got VIP, got to go on the stage and shouted me out before he sang one of my favourite songs of his. So that was a real cool experience. I saw Calvin Harris at Ushuaïa in Ibiza in the summer which was levels. Could be up there with one of the best nights of my life I think, it was everything you would imagine a Calvin Harris in Ibiza concert would be."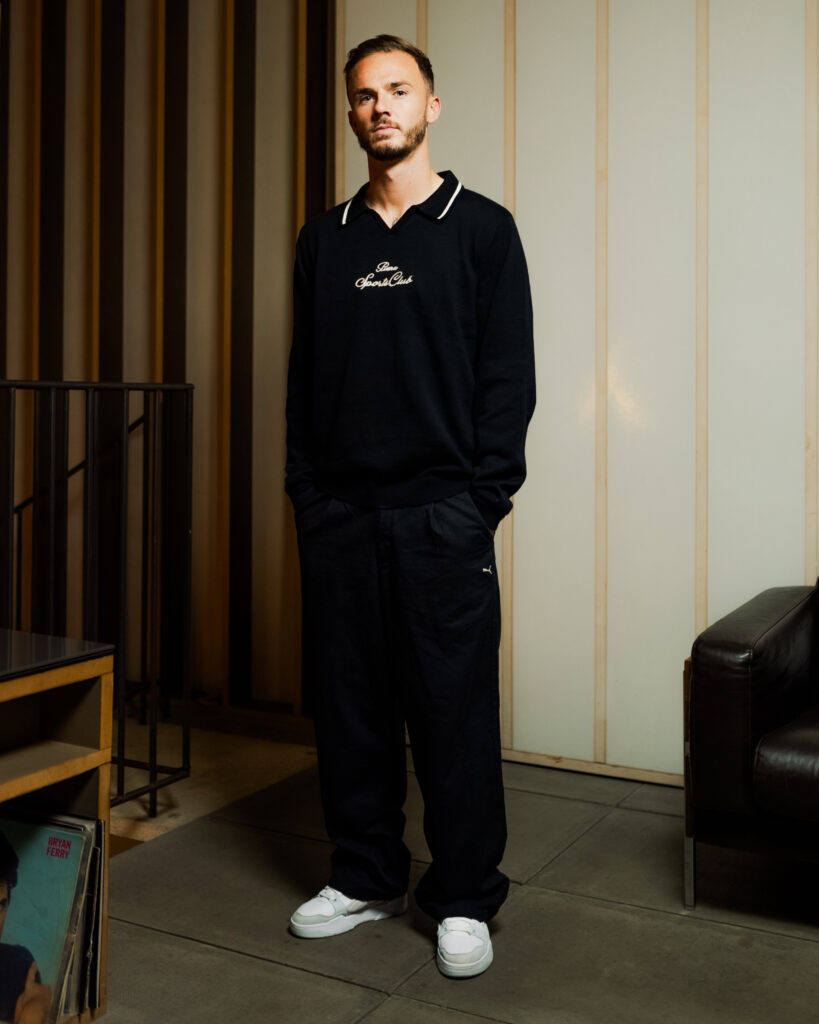 Joseph: "Spinning it back to Spurs, who has the best music taste in the dressing room?"
Madders: "Me. Me. Would you expect me to say anyone else? I like country but that doesn't mean I'd play it to the changing room.  That probably wouldn't be the vibe but I've got endless possibilities on my phone. The DJ is normally me or Bissouma but Bissouma is very Lil Baby, Lil Baby, Lil Baby then Gunna. There's a lot of U.S. rap in the dressing room, filming each other dancing and that sort of vibe, but you've got to be able to mix it up."
Joseph: "Are you a big gamer?"
Madders: "It changed when I became a father, you don't have the time really… I used to be a big gamer but if I'm honest, I haven't been for a little while now because you don't get that time when you're a parent and I think everyone watching who is a Dad will know what I mean. Gaming has gone down in the pecking order but in my childhood, I used to like gaming."
Joseph: "Who is the best and worst gamer in the England camp?"
Madders: "Harry Maguire and Jordan Pickford love playing. I know Kyle Walker loves Fortnite, Harry and Jordan will go off and play 2 vs. 2 games on Call of Duty so I know they like playing. I haven't played any at FIFA for ages. I used to play against Trent Alexander-Arnold in the U21's and I used to batter him. You can put that as the headline. He used to get obliterated and pass the pad, 3-0 after twenty minutes and that. I'm sure I've got videos of him apologising from years ago."
Joseph: "We know you're a big golf fan. Talk about your upcoming golf event, the Maddison Invitational on behalf of the Sophie Sparkle Foundation."
Madders: "Sophie passed away a couple of years ago now but I'm still in contact with her parents which is really nice. It's something I wanted to do for them. Sophie was brilliant. Her leg had to be almost amputated and turned around and we used to joke that she was the only player in the world that could backheel it forwards because she had that type of personality. So it's just to have a good day, lots of big faces and lots of big names and raise some money for a good cause."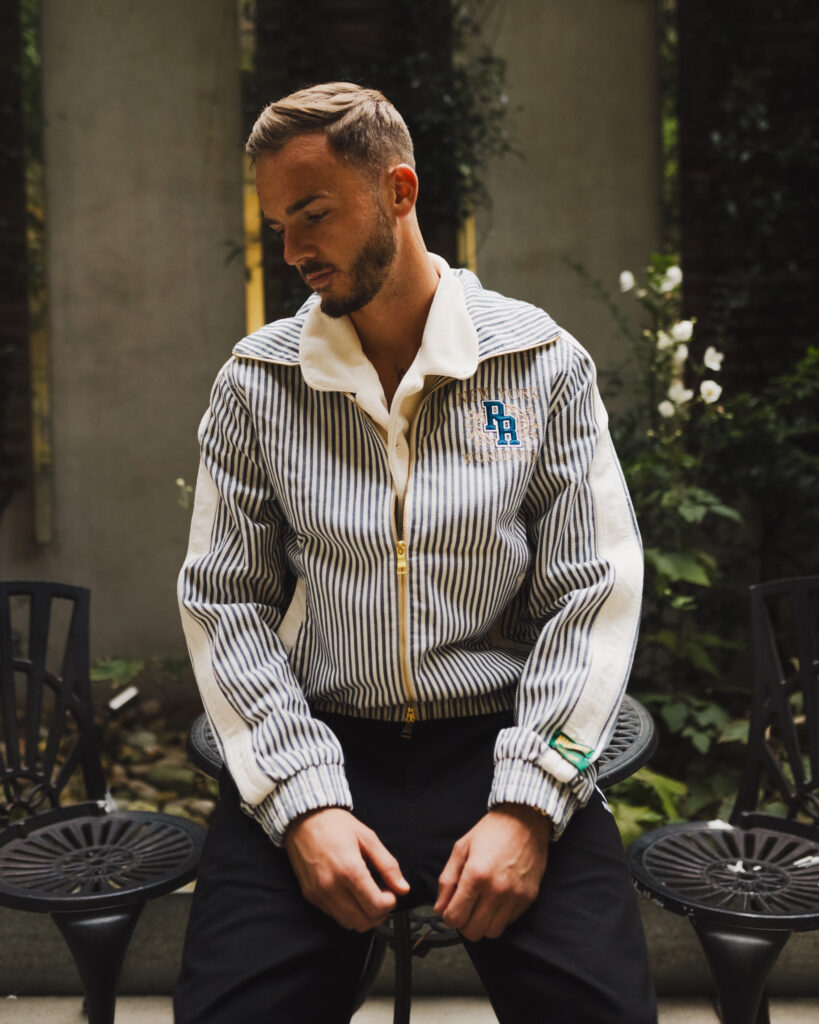 Joseph: "Besides yourself, name some of the other top footballer golfers?"
Madders: "I know Gareth Bale is really good. I've never seen him play or played against him but I've heard he's pretty good. For the lads that I've played with, Harry Kane's a very good golfer. A very low handicapper. He can hit it far. There are a few coming to the golf day actually." 
Joseph: "Let's talk fashion. When did you start having a passion for it?"
Madders: "Passion for fashion, that should be the headline! I don't know to be fair, it's a good question. If you asked me, I'd say I've been fashionable forever but if I look back at some of my outfits from back in the day and across the years, some people would probably disagree with that, even myself. Fashion comes in swings and roundabouts, it will be out for years and it will come back in. If you'd have said to me eight years ago, when I was eighteen years old, 'you're going to like big baggy jeans', I'd have said 'no' but then a few years ago, they came back in and now I wear them. Now I look back at when I was eighteen wearing really tight skinny jeans and I'm like 'what was I doing', you know? That's what fashion is. I just enjoy wearing clothes that I like and that make me feel good. That's the beauty of it. Everyone in the room will be wearing something different but that's what they feel comfortable in and that's what they want to wear. It's all about how it makes you feel in the clothes you wear and how you represent yourself. I enjoy wearing clothes and finding brands that are a bit different and people may not know about."
Joseph: "Recently there's been a big resurgence of players getting involved in fashion and self-expression through fashion. What would you attribute that to?" 
Madders: "The self-expression stuff is beautiful really. We see it in the NBA and you see it with some clubs now where lads are turning up to games in their own clothes which is a positive in my eyes, because you get to wear what you want and feel free. I also understand clubs wanting a team to be a team and wear the club colours, the club tracksuit, or whatever it is. I think that's fine. I think you see a lot of players putting out posts on Instagram these days because they want to show what they're wearing and you probably get more of that because clubs make players wear tracksuits a lot and then it means players have to go and do their own thing. Some players a bit more lowkey with it. I think that's the beauty of self-expression, it's just whatever you want to do."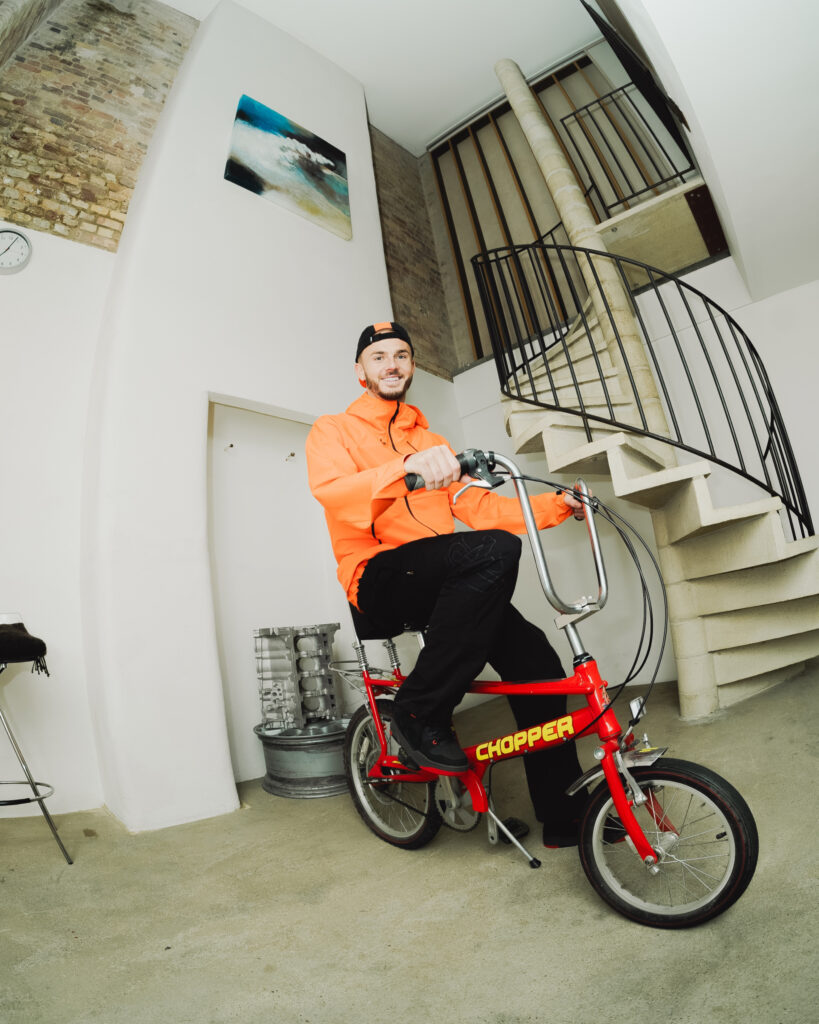 Joseph: "We've seen Barcelona start their tunnel fits, which is also in the MLS. If the Premier League introduced tunnel fits, how would you come looking on a game day?"
Madders: "It depends how I feel. I'm very relaxed about it. Sometimes, you wake up and might want to dress up a bit today. Look smart, look causal, whatever I feel and hopefully try and pull it off. That's what you lot do, that's what Footballer Fits is all about, for the critique on the 'gram. But yeah, it depends on how I feel on that day."
Joseph: "Besides yourself, give me your top three stylers in the England dressing room?"
Madders: "This is going to cause some upsets, ain't it? In no particular order, I'll give you three that I like. I'd say Jude. I like how he dresses, I think he always looks clean. It might not be the loudest, brightest outfit where people are talking about it but it goes under the radar and looks clean and smooth. So I like his style. I like the way Chilly dresses, Ben Chilwell. Again, always looks clean, always looks well put together and is similar to myself. Some people wear stuff where I think 'that looks really cool, I wouldn't wear it, but it suits them' like Memphis and Barcelona's Jules Koundé. He dresses in a way where he expresses himself and looks really cool, but I wouldn't wear it because it's not me. So I'll say Jude, Chilly and one more… I'd say Mason Mount. Again, I'm warming to them three because I see similarities in our style. So Jude, Chilly and Mase. I'm happy with that three."
Joseph: "Away from England, what other ballers do you like the look of in fashion and tip your hat to?" 
Madders: "One thing I would say is I love Karim Benzema. Not necessarily the way he dresses, though he dresses well, but it's just the way he puts together all his stuff on the 'gram. The confidence and what he wears, he wears it with his chest out. Joe Willock always looks clean, I really like how he dresses. He's someone who expresses himself in how he dresses. I would say Reiss Nelson as well. I really like Reiss, I was in the U21s with Reiss. Great guy, a really, really nice boy. Humble, well-spoken, really got a lot of time for Reiss and again, the way he dresses is really cool."
Joseph: "What piece do you look to first or most importantly when picking an outfit?"
Madders: "It always depends on the vibe. It depends on the motive or the event I'm going to. For example, if I'm going to England and to St. George's Park, I would never turn up to represent my country in a crazy night-out outfit. That wouldn't make any sense, I'd look like a bit of a wally. But it all depends. I love shoes, I love trainers but just making sure it all flows. The good thing about fashion is that no one can tell you it's wrong. If I had to pick one thing, I would say shoes. Shoes and trousers. I like how your trouser fits on your trainer, great example, PUMA. Shoutout PUMA! You want to look down and like how it looks because you're representing yourself." 
Joseph: "Game day. Everyone wonders what ballers carry in their gameday bags. Give us your five must-haves for game day."
Madders: "I always have my washbag, with all my toiletries in. I will normally take a duffel which will consist of hairspray, a hairdryer just because the hotels we stay at don't always have one so when I get out of the shower and need to style my hair, a hairdryer is always essential. A deck of cards, just in case we want a game of poker on the coach. iPad is vital in case the tele doesn't have Netflix or YouTube in the hotel. Lastly… a spare pair of pants normally helps! Spare pair of PUMA boxers, great fit, you can get them on the website so yeah, five there for you."
Joseph: "Madders, thank you for your time and we're all looking forward to seeing you ball out for the rest of the season."
Photography: Shane Bain & Kieran Clarke
Producer & Words: Jordan Clarke
Interview: Joseph Sam
Video: Cory Shillingford-Cox
Styling: Marcus Pancho
Cover Design: Kyle Cochran
Location: Sizona London
In Collaboration With: PUMA
ROSELLA AYANE IS READY TO BLOOM WITH MOROCCO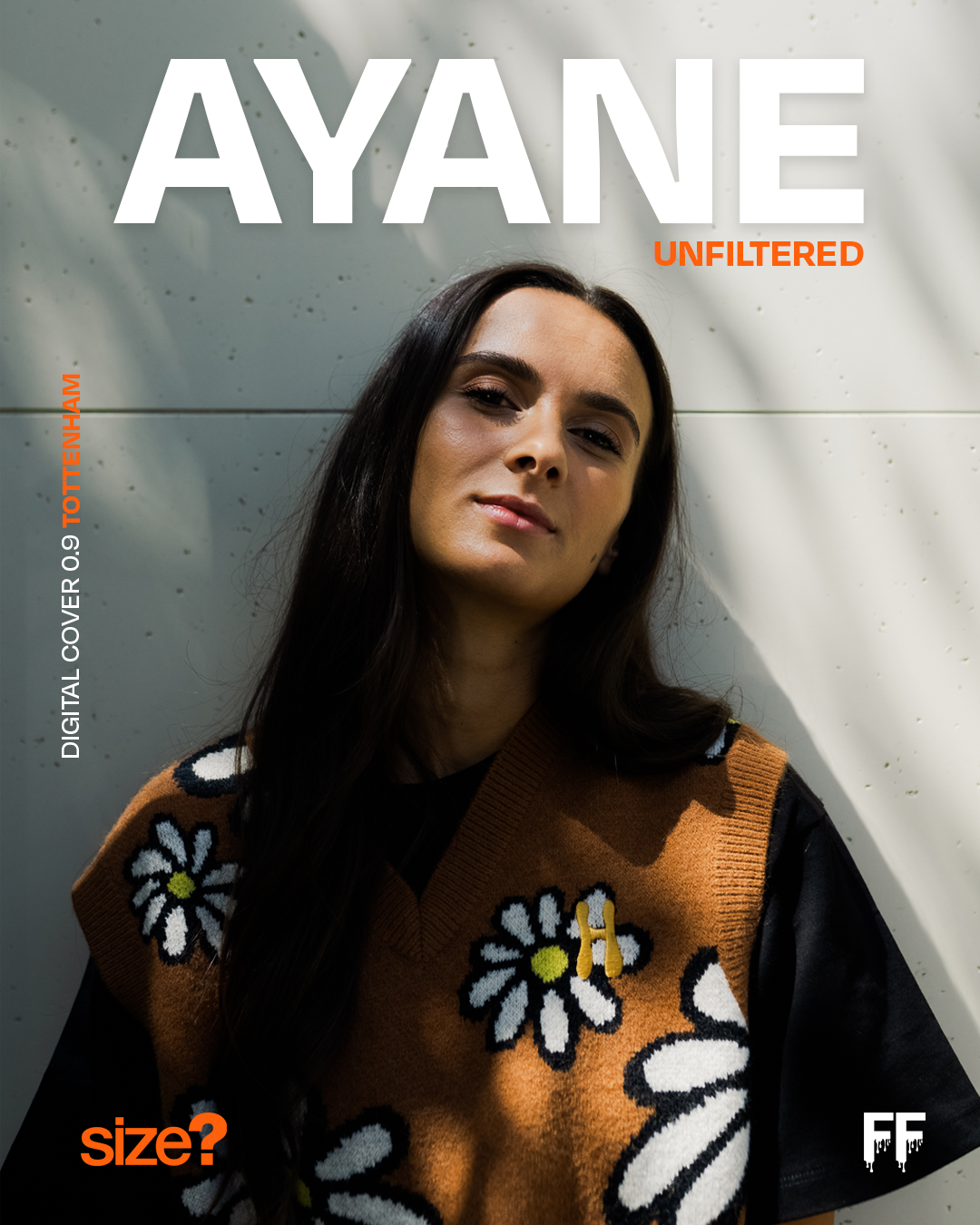 "I didn't see the dream of being a professional when I was growing up so I think we, as female players, have a responsibility to show young girls that this can be a career and playing football is something they're allowed to do," Rosella Ayane says on behalf of the countless female athletes with similar stories.
From her serene, humble yet confident and present state – almost matching this warmly sun-lit London apartment we've met her in – you'd forget that the 27-year-old will soon face the highest peak of any footballers career: representing her nation on the world stage.
Though Reading-born to a Scottish mother, Rosella's bold decision in 2021 to reconnect with her heritage and represent her father's home country Morocco has been respected and backed within the game. The African nation is only separated from Europe by the strait of Gibraltar between the Mediterranean Sea & Atlantic Ocean, but a weighty decision like that isn't made overnight. However, such a decision is more than paying off for Ayane whose AFCON semi-final spot-kick against reigning champions Nigeria sent Morocco through to not just the tournament final but to this summer's World Cup, making them the first Arab nation in women's football to qualify.
"It was a crazy moment. I should probably read a dictionary because I need to find new words for it. The atmosphere out at AFCON was incredible. I was in Marrakesh a couple of weeks ago, I hadn't been there since that moment and the reception I got was surreal," Ayane says, eyes beaming whilst reliving the experience.
"It just shows the stamp that we've put on women's football. Obviously, the men did so well at the World Cup too and I think that shows that Morocco as a footballing nation respects both the men's and women's teams. That's very evident and is still evident now from the hype we've got going into the World Cup this summer."
"It took me a while to digest and realise what we've done," Ayane says on the World Cup qualification that was seemingly against all odds. "I didn't actually realise how much history we'd made until my family listed all the achievements to me. To be the first Arab country to qualify and to do it for the first time in Morocco's history, it definitely took a while to sink in. I don't know how much will feel real when we walk out against Germany in the first game."
Whilst the success of this Atlas Lions team and the name of each player being firmly placed in the history books could be enough for Ayane, she remains far from the end goal of inspiring a generation of young girls across not just Morocco, but the world.
"There shouldn't be judgment on young girls playing football and I think we as players of the women's national team need to pave the way for girls to be footballers or whatever they want to be in life."
"Then, with more investment, the support from brands like size? and the more the game is in the public eye, you're only going to see it expand and young people will see us on the TV and in magazines like I never got to see. They'll be able to grow up and say 'I want to be like her'."
Of course, it'd be wrong to talk about this summer's World Cup without asking a star involved in her tournament predictions, something Ayane is more than happy to get stuck into. "Well, Morocco are going to be in the final of course, so that's a silly question!" she says with a smirk that quickly turns into laughter.
"If, and it's a big if, for some bizarre reason we aren't in the final, you can't take the United States lightly. The other team is really hard to choose. It really depends on who turns up during the tournament. You've got Germany, you've got France who will be a force and then Australia of course, who will do well since it's a home tournament."
"I'm going to say an unpredictable one and pick Australia. They've got a whole country behind them. People don't realise it but that is like having two extra players, not just twelve players but thirteen! Having a home crowd and that buzz, full stadiums and everyone behind them will pay off. So my final prediction is Australia vs. the United States with the US coming out on top, but this is obviously only if Morocco gets knocked out for some bizarre reason," Ayane smirks once more.
With the interest in women's football growing with each passing day, players such as Ayane are now gaining social media audiences bigger than their male counterparts, with Ayane's 217,000 Instagram followers surpassing many male Premier League stars. With that comes not just fame, but influence and responsibility, something the Moroccan doesn't take lightly.
"Speak to any female footballer and they realise the depth and magnitude of being an inspiration," Ayane says. "It's something we're very proud of. We want to help inspire the next generation and every player will sit here and say that. The bigger the game gets, the bigger we become as role models and that's something I found out after AFCON last year. It's something I'm very prideful of and I'm very happy to try to be the best role model I can be."
That level of responsibility both online and offline is something previous generations of players have not been accustomed to given the lack of coverage in the game failed to allow major growth for athletes' personal brands. For Ayane, the lack of coverage in her childhood prevented her from seeing football as a viable career option.
"If I'm honest, the coverage was non-existent when I was growing up," Ayane admits. "I didn't see the women's game on TV, I didn't see it as a profession and I didn't see it as something I could make a living from. It was just something I fell into because I loved it and year by year, I slowly found myself becoming a professional footballer. It was just step-by-step."
"One of my teammates, Becky Spencer, actually put a clip up of her playing in the FA Cup final for Birmingham donkeys years ago," Ayane recalls.
"I remember saying to her, 'I watched that game mate' and I was only about 12. That's probably the only women's game I ever remember watching on TV. That needs to change and it is slowly changing thanks to platforms such as size? being serious about pushing our game."
With more interest comes more investment which has no doubt increased the quality of the Women's Super League, most notable by last season's incredible to-the-end title race between Manchester United and Chelsea, with the Blues snatching another title late on. Ayane, who also found herself coming out on top of a battle towards the bottom of the table, believes such a level of competition is vital for the growth of the game.
"One of the reasons the Premier League in men's football is so highly respected and watched globally is because you never know who is going to win week in, week out," she says. "I think it's starting to get to that point in women's football. As you just said, with the title race, you didn't know who was going to win until toward the end. I think it was the same with the bottom of the table too."
"You didn't know who was going to get relegated until the last game of the season. That in itself speaks volumes for where women's football is going and it's a credit to everyone who is involved. With that level of competition, the quality and viewership will only get higher."
Whilst football is Ayane's one true love, fashion is also a close contender. The rise of the football and fashion crossover no longer requires any explanation. At this point, being unaware of it would raise serious questions over where one has been for the past two years. Players from all around the game, from England to Italy and male players to female, are actively showing their fits off the pitch these days and Ayane is no different.
"I just think, with fashion, it's my way to express myself away from football," she begins. "From your clothes to the way you dress and style yourself, it can say a lot about how you're feeling and your personality. I think when footballers get put in this box of just being footballers, fashion, music and all things culture-related are outlets to express yourself and prove that label wrong. Self-expression is one thing a lot of players, including myself, love doing through their clothes."
"My outfits depend on where I'm going. One thing I will say about my fashion is it's versatile. I haven't just got one look or one thing I like to base my fits on. I love to glam up but I also love to glam down. When I open my wardrobe, it depends on the event and I like to fit in with the atmosphere or the vibe but describing my style isn't black and white."
At Tottenham, Ayane is not alone in her passion for fashion…
"Fashion is big in the dressing room, definitely. A lot of the girls come in wearing outfits if they're going somewhere after training, so we've got some fashionistas at the club. I have to say Shelina Zadorsky is very well- dressed. She's always coming correct and she's always got the latest pair of trainers or she's wearing a fit everyone rates."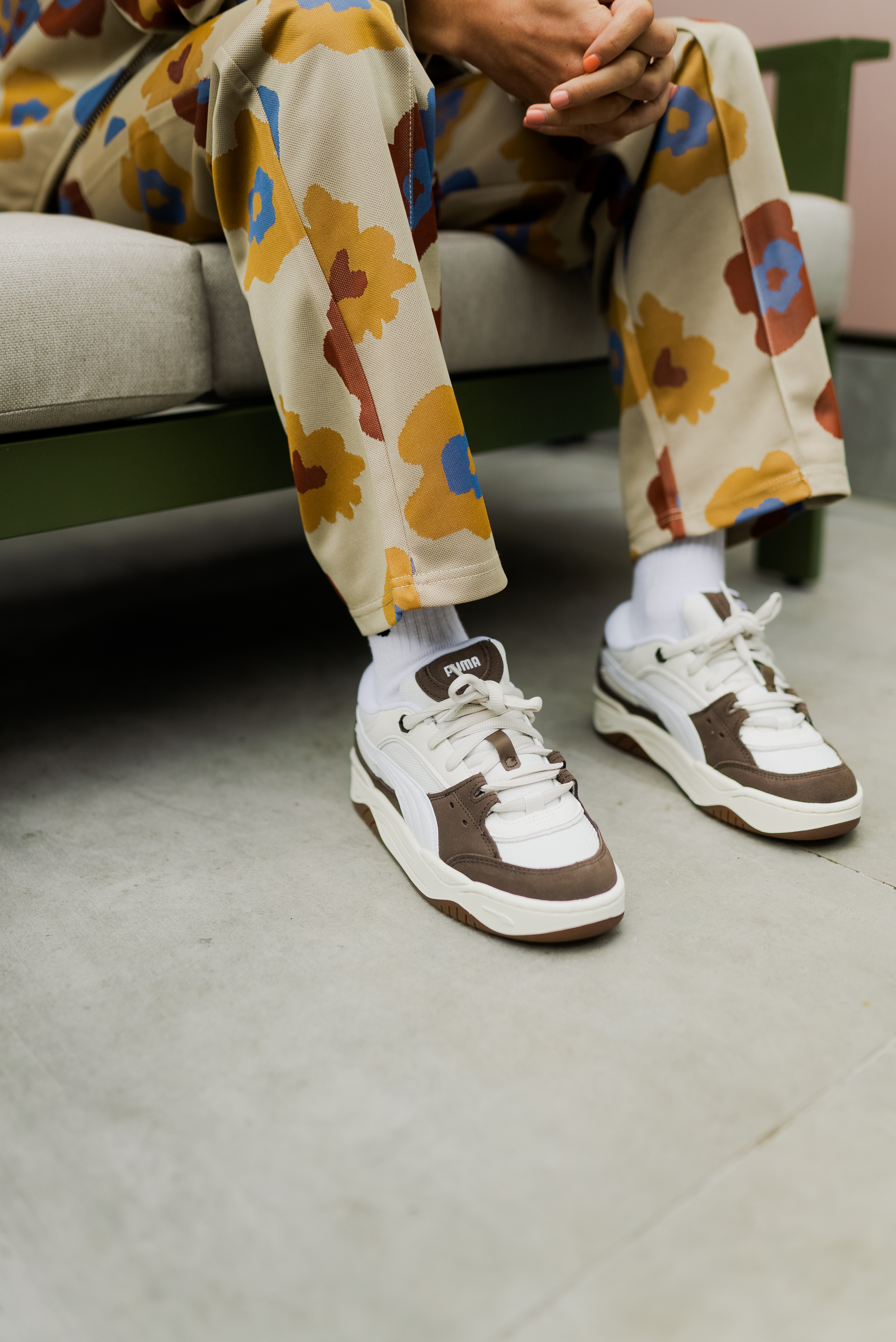 "Who could do with some help? Bless her… probably Kerys Harrop. She probably doesn't care and fair enough, not everyone cares about fashion like that but some of the clobber she has on? I probably wouldn't leave the locker room in. She probably wouldn't wear what I wear and would say I look stupid in this," Ayane laughs, pointing to her own fit. "Fashion fits everyone differently."
No matter how fly Ayane looks today or on any previous day, nobody is immune to a fashion malfunction from time to time and unfortunately for her, the latest was only a few weeks back. "I was at an event and I was sat at the dinner table and it was like awards, so black-tie and glam-glam, and I could feel something itching my back," she says, painting the scene of the calamity.
"I kept reaching towards it and thinking 'What is on my back'. I said to my mate, 'Have I got something on my back, like something crawling?' and nobody had told me or realised that I'd left a massive tag in. So I'm walking around with what looks like a GPS vest on my back because the tag is still in my dress. That, for me, is my biggest malfunction and it was on a red carpet. I went straight to the toilet and asked my friend to rip it out of my dress," Ayane says sending the room into laughter.
Footballers are competitive in anything they do. Ayane herself admits when she steps onto the pitch, her whole demeanor can change in order to get a vital win. So it's no surprise that when it comes to fashion, players want to be the best. With athletes becoming more and more interested in fashion, a debate around who sits on top in the fashion stakes is to be expected and online, it's already arrived.
For Ayane, naming a top-five list isn't an easy task but as always, she's happy to dive in.
"First, I've got to go with my girl Leah Williamson," she says on the Arsenal and England star, who is also a close friend. "She comes correct at every event, you have to give it to her. Even if I go chill at her house, she's wearing something decent and she's just sat in her house so I'll go with Leah as number one."
"Do you know whose outfits I always rate but couldn't personally wear? Lauren James and Shanice van de Sanden. Those two are always very well-dressed. Trinity Rodman has popped up on my explore page a couple of times and it's always an outfit that you think 'Okay, that's lit'. Kenza Dali is clean and she's a big sneaker girl, so I'll go with her to make up my five."
Leah Williamson. Lauren James. Shanice van de Sanden. Trinity Rodman. Kenza Dali. Some list.
Like fashion, music is another hugely popular way for athletes to express themselves without a ball at their feet. From players now making their own tracks to having their name referenced in bars, the music x football crossover is also undeniable. For Ayane, there's no doubt in her mind when it comes to her music opinions, which she happily admits will be sure to annoy some people.
"I'm probably going to get a lot of heat for this but I don't particularly care… I can't listen to Taylor Swift. I can't listen to her music and I don't understand how her tickets are so expensive. Harry Styles is another one I can't listen to. Sorry, I know I'm going to get hate for this. Harry Styles, if I had to, I could listen to him, but Taylor Swift? No. If she came on the radio, I'd turn it off immediately and listen to classical," Ayane laughs.
"My favourite track and one I'll always put on the aux is Last Last by Burna Boy. It's just a banger. It gets the room going and whatever the vibe, you can rely on that song and for me personally, it has a lot of good memories. I played it every game day at AFCON so it always brings back the good vibes."
"Most underrated artist? Good question! I'd personally go with Tems. I think she has bangers! I've had her latest album on repeat recently and I'm quite bad if I like an album, I will drown it out until people are like 'please stop'. I'll have it on repeat with no care in the world."
Ahead of the biggest summer of her life, Ayane is a pleasure to talk to. As relaxed as someone without an ounce of pressure on their shoulders, each response she offers is full of charisma, taking the time to provide depth to each response whether it be through humour or an inspirational tone as she discusses helping the next generation of Moroccans to see the dream she could never see. "You have to enjoy what you're doing," she says on her advice to young girls aspiring to be in her position.
"Whatever job you're in, you have to enjoy it. That's how the best version of yourself is going to come out. I think that's major in football. Happy players off the pitch usually play well on the pitch so I think enjoying yourself is my main bit of advice. Even if you don't want a career in football, make sure that whatever you do in life, you do it with enjoyment."
Shop all of Rosella Ayane's looks and the full size? Homegrown collection here.
In Partnership With: size?
Photography: Shane Bain
Conversation: Ryhanna Parara
Words: Jason Owusu-Frimpong
FRIDOLINA ROLFÖ AND INGRID ENGEN ARE LIVING THE DREAM THEY NEVER DREAMT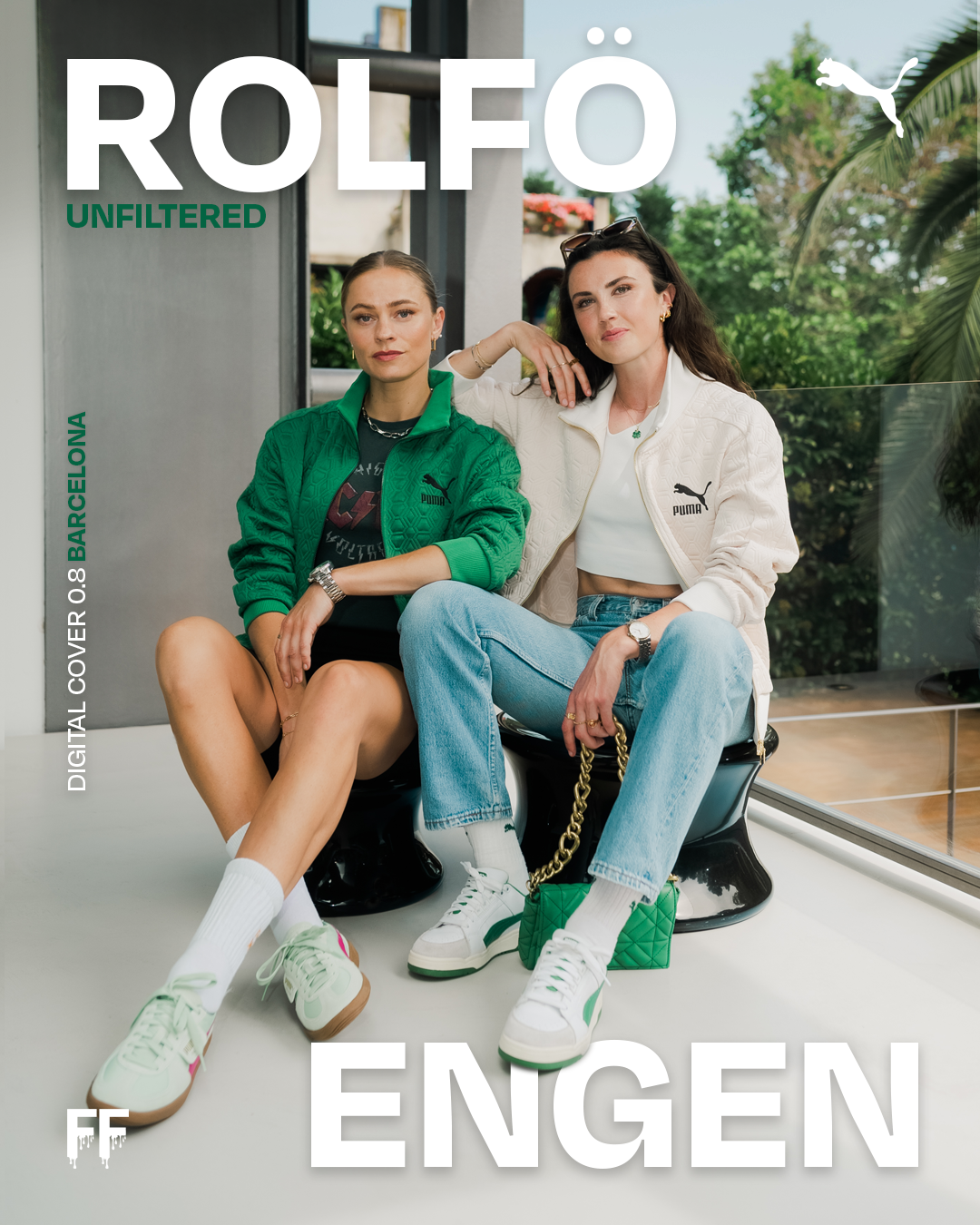 It's a fortnight from the moment Fridolina Rolfö and Ingrid Engen will find themselves lining up for the UEFA Women's Champions League final and yet, had you not been aware of that beforehand, it would be hard to suspect such a career-defining event was ahead for the Barcelona Femení duo.
Not solely because of their willingness to take part in our photoshoot so close to the final, nor the endless energy they have brought with them on set after a long, hectic season of competing on all fronts. No, it would be the fact that neither Rolfö nor Engen had ever dreamt of becoming professional footballers that would surprise you most about the level they have since reached.
Thinking practically though, why would they? Growing up in Scandinavia – Sweden and Norway to be exact – women's football was not only void of coverage, it was virtually invisible, just like it was for young girls in every part of the world.
Engen, who now plies her trade almost 2,000 miles from her birthplace of Melhus, believes change is coming and the days of girls being excluded from developing dreams of becoming elite-level footballers are finally and rightfully coming to an end.
"I think visibility is key," the 25-year-old says, reflecting on her own lack of childhood influence. "Now, young girls can see us play here, they see us playing for the biggest clubs and they can dream about and work towards being at the same place in the years ahead."
Both Rolfö and Engen arrived in Barcelona after joining from VfL Wolfsburg Women in a double deal for the Spanish club back in 2021. The pair are also both signed to major sportswear brand PUMA and like their taste in both football clubs and brands, Rolfö and Engen also agree on the importance of visibility for the women's game.
"Visibility. I think that's the most important thing to make the game grow," says Rolfö. "The younger girls looking up to us need to see us. Not only on TV but in the newspaper, they need to read more about it. I think that's the most important thing that we are challenging, that women's football is more visible."
Though the fight for visibility is far from its endgame, interest in women's football is undoubtedly on a rise at levels the game has not witnessed before. Barcelona Femení's Champions League final clash against VfL Wolfsburg Women in Eindhoven is evidence of that, with the full 36,500 capacity of the Philips Stadium witnessing Jonatan Giráldez's side come back from 2-0 down to win 3-2 and lift the prestigious prize for the second time in the club's history, with Rolfö making history by scoring the winner.
"It would be a special feeling to win the Champions League," Rolfö says prior to the match-winning performance she would later drop against her former club. "Ingrid and I, we've been in two finals and lost both of them so we know how it is to lose those important games and especially a Champions League final. It's something that I have dreamt about winning for many years."
"It's time now for Frido and me. Third time lucky," Engen adds with a grin.
"Hopefully," says Rolfö. "Now it's our year."
Indeed it was their year.
The sun is shining in Barcelona on the day of our shoot, with a cloud in the sky proving impossible to find. Despite attending training earlier in the day – in the same heat the rest of us on set continue to hide from – both Barça Femení ballers are in better spirits than anyone, most notably when discussing the gratitude they hold for living in the city.
"For me, it's a dream playing here in Barcelona," Engen says. "Just to be a part of such a big club, that cares so much for their female side, is incredible. We feel like we get a lot of support and the fans? They are amazing. I feel like we've been writing history together, us players and the fans. It's a special bond between us and we've seen the games we've sold out the Camp Nou, which is pretty crazy."
"The fans are amazing, as Ingrid said," Rolfö says, continuing the show of love for their supporters."We feel it every day. At training, they are outside the training ground supporting us and giving us energy."
"When we play the big games, they are there and you can really feel the energy. It helps us a lot. I didn't dream about becoming a footballer but I wish I had dreamt about playing here because it is such a cool experience to be a part of. Moving abroad, playing for one of the best clubs in the world, reaching (and winning) a Champions League final and being a part of this team here, it's surreal."
"I agree with Frido," Engen adds. "I wish I knew that one day I would play for Barcelona. I know how much motivation that would have given me and it's really cool that young girls now have this opportunity to dream big and find the facilities to get better and do what they love."
Whilst their influence at club level on aspiring female ballers cannot be understated, both Engen and Rolfö's biggest opportunity to inspire a generation arrives this summer in the shape of the Women's World Cup, held in Australia and New Zealand. Like any sport, success in a globally-watched tournament can create new heroes for supporters all over the world. The triumph of the Lionesses' at the Women's Euro 2022 finals is proof of that with young girls across England finding new role models to idolise having previously been turned away by the traditionalism and outdated mindset of the male game for years prior.
Rolfö, who holds 76 caps for Sweden, believes the upcoming World Cup will only be an improvement from previous tournaments due to the quality of the women's game consistently increasing. "I think it's so interesting to see how the women's game is growing," the Swede says with excitement in her eyes. 
"We see it in the tournaments especially. We see one level at one tournament, then a new level at another and then another new level at the next, so it's cool seeing how fast the game is growing. I think we will see the best tournament every year for the next couple of years."
For Engen, the thought of featuring at the World Cup for Norway is another dream she never deemed possible as a young girl in Melhus. "It's incredible what we are achieving and what we are doing. I don't think I could have dreamed about this years ago."
"With the new World Cup ahead and the really good tournaments in the last couple of years, the expectations for this summer are the same. The interest is there, people are going to show up and it's going to be a great tournament. I'm really excited."
Like most athletes, football doesn't define either Rolfö or Engen. The growing interest in athlete self-expression is not exclusive to solely male players and as footballers continue to position themselves in the fashion scene, the demand from Gen-Z to see their favourite ballers away from the pitch only increases. This being something Engen enjoys. 
"I think my love for fashion is about showing another side to myself," the midfielder reveals. "We are football players, yes, but we have other interests too. I think it's really cool to show on my platforms what I like, who I am and explore myself through fashion, which is a big interest of mine."
That love of self-expression on and off the pitch was a key reason Rolfö and Engen joined the PUMA family, with the German-founded brand regularly focusing its efforts on championing their male and female athletes on the same level. Manchester United's Maya le Tissier, Chelsea's Jess Carter and Wolsburg's Alexandra Popp and are all also on PUMA's athlete roster, highlighting the brand's mission to progress the game further.
"We really are PUMA girls," Rolfö says whilst wearing the brand from head to toe. "We love to wear PUMA and I like the style the clothes and sneakers have. It's a mix between fashion and sport and that's what I like the most. I feel comfortable and I feel fashionable so for me, it's a perfect match."
As ever, Engen agrees with Rolfö: "For me, PUMA is special. The brand has things that I don't feel other brands have at the same level and as a female athlete, you also get the special things such as the collaborations, which are great. So for me, I love wearing PUMA and showing the brand off."
At this point in the conversation, it feels nigh-on impossible to get Engen and Rolfö to disagree with each other. The duo's close-knit friendship is becoming more evident by the minute, with each response they give broken up by smiles and laughter as they bounce off one another. So, learning that their everyday style continues that trend comes as no surprise, even when they admit to arriving at places in the exact same items of clothing which, you can probably guess, is often PUMA-branded. 
"It's actually hard to explain your own style," Rolfö responds when asked about her daily fashion choices. "I think it's easier for someone looking at you to describe it than explaining it yourself but maybe like a mix of sporty, trendy, I don't know…" she says before stopping to look at Engen for help.
"We have a very similar style, I would say," Engen adds, coming to the aid of Rolfö. "We like the same things and we often show up in the same things." 
"It's embarrassing!" Rolfö says in laughter. "Often, when we go to different dinners or when we go to lunch, we are wearing the same clothes!"
"The same jeans, the same shoes, a similar white top," Engen describes. "I wouldn't say we're basic but we like the basic things. We also like to have some bold pieces. Colour on our purses, a lot of jewellery and some really cool sneakers. These kinds of things are where we go bold."
"We have a lot of the same things," Rolfö explains through the laughter. "A lot of PUMA pieces, for example, so it's definitely not a coincidence that we are wearing the same clothes often."
One occasion neither Engen nor Rolfö could afford to arrive in the same items was the Camp Nou tunnel. What first hit the scene through Barcelona's male superstars, most notably Jules Koundé, the La Liga champions have allowed players to arrive to games in their own clothes – recreating the culture seen for so long in the NBA – driving football x fashion conversation to new heights.
In March, Barça Femení were given the same opportunity and boy did they deliver.
"It's a really cool thing to do," Rolfö says on pre-match fits. "All the fans and the people that follow us on social media see us on the pitch the whole time. Now, we get to show something else in the football stadium and inside Camp Nou. It was a fun way to express yourself, what you like to wear and how you are as a person. I really enjoyed walking on the…not catwalk…but the basement where we walked," she laughs.
"The first time we were like 'hmm, what do we do?'," admits Engen, recreating the action of walking in with her bag. "Yeah, we'd just hear the clicking of the photographer," Rolfö adds, who is also imitating what she describes, adding camera noises for extra effect. "It was fun!"
"We also heard after that it's something we should do more often," Engen says, something we're all in agreement on.
The topic of tunnel fits brings the conversation to the style within the dressing room which, for Rolfö and Engen at least, causes some debate. "We [Barça players] all have different styles. I'd say that me and Ingrid have more Scandinavian styles, so for us, it's different from the Spanish style and what they like."
"The other players are always saying to us 'Ah, Scandi's'," Engen reveals on the fashion talk within the dressing room.
"Yeah, they say that!" Rolfö jumps in. "We have some people that have a really unique style like Asisat Oshoala for example. She likes to express herself with a lot of colours and patterns which is really cool and it really fits her."
"Who is the best-dressed then?" Engen asks Rolfö, taking over the role as interviewer on our behalf.
"I really like Alexia Putellas' style," Rolfö responds. "I think she has a cool style, she's like classy but still sometimes cool. I'm trying to go through everyone in the locker room and see them walking in" she laughs. "Yeah, let's say Alexia," both say agreement.
Despite their fame and access to brands, Rolfö and Engen are just like everyone else when it comes to their fashion influences. In a world where technology has allowed creatives all over the world to build their own platform and community, social media has become a breeding ground for inspiration from all things fashion-related, something Engen utilises. 
"I get a lot of inspiration from Instagram," the Norwegian says. "Following brands, Scandinavian brands that I'm a big fan of. I think my fashion inspiration is pretty random. In my feed, people come up and you save it and get ideas, so that's how getting inspiration for outfits works for me."
"I think my inspiration is more from watching people in the street," says Rolfö. "I really like to get inspired by people, not only with what they wear but also with how they express themselves. I really like Pinterest too, I find a lot of style inspiration on there."
Away from football and fashion, another look into the personality of athletes is through their taste in music. From vibing around the house to the dressing room playlist before a big game, a lot can be learned by hearing the tracks each baller has on repeat right now. Unsurprisingly, a love for music is a common trait of both Engen and Rolfö's personalities.
"It's a big part of our lives," says Engen. "Music and sport are two things that fit really well together. We use music not only for motivation when we're getting ready, but also to calm down. It plays an important part in both our lives and the dressing room before and after games. Favourite artist? Khalid is a big favourite for me. His songs are more calm, but they put you in a good mood."
"I have some favourite songs that I always like to listen to before a game," Rolfö explains. "Sometimes I listen to a calm song because it can make me even more focused and gives me a good vibe. It doesn't always have to be pumped up because I know I will get that in the locker room so in the car before a game, I listen to music that makes me feel good." 
"I also have a favourite artist that I like to listen to, she's Swedish singing in English and her name is Seinabo Sey. She's an amazing singer and one of my favourites."
Despite their affection for music, neither Engen nor Rolfö are yet to reach the level of musical taste that would see them take responsibility of the speaker in the Barcelona dressing room. Instead, the role belongs to Spanish midfielder Patricia Guijarro, whose love of reggaeton has been hard to adjust to for two Scandinavians.
"Patricia Guijarro is our DJ. She's taking good care of it," Rolfö says.
"There's a little bit too much Spanish for us," Engen responds, grinning at the thought. "We try to say 'Can we have an English song now?' when we can."
"Yeah, it's reggaeton the whole time! It's just the same rhythm so sometimes you feel like maybe we should get another rhythm in here now," Rolfö says once again in laughter. "Like Ingrid said, we try to put the English songs in. If she's asking, I'm like 'You can add this one to the list'. She is listening to us but she could do even more. But now, we're starting to like some of the Spanish songs. It's like 'Oh, it's not actually that bad' but sometimes it's just too many in a row."
The friendship between Rolfö and Engen is as evident as any friendship could be. Two girls from Scandinavia – who never had dreams of becoming professional footballers – find themselves playing together at one of the biggest clubs in the game years later with a major brand in PUMA standing alongside them on their journey.
Despite all odds and challenges they have faced within a sport that has been labelled as a 'man's game' for most of its history, Rolfö and Engen have made it to the top and now find themselves as role models to a new generation who will have fewer barriers on their journey thanks to the struggle and effort of today's female athletes. For that very reason, it feels fitting to end the interview with one last question: 'What would your advice be to the young girls who are now able to seriously dream about becoming professional footballers?'
"Dream of it," Engen begins. "Believe you can do it and have fun, that's the most important thing. If you don't think it's fun, it's not going to work."
Rolfö agrees. "To have fun is the most important part but be confident, believe in yourself and believe that you can reach this level," the 29-year-old says. "We are two ordinary girls from two small places. I was not a big talent that everyone could see was going to make it. I had to work hard and there are many in the team that did the same. We believed in ourselves and we ended up here, in Barcelona."
Conversation: Ryhanna Parara
Words: Jordan Clarke
Photography: Shane Bain
Video: Oliver Hayes
Styling: Stephanie Wüstemann