ROBERT LEWANDOWSKI ROAMS MUNICH IN LOUIS VUITTON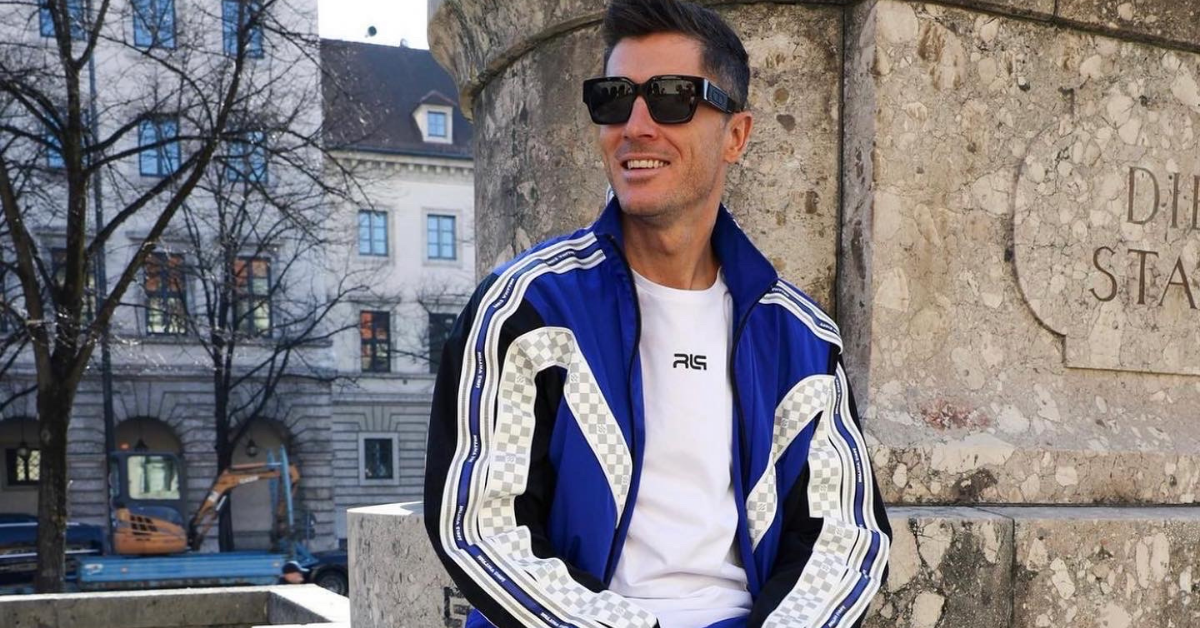 Bayern Munich's Robert Lewandowski has proved it's never too late to enter the drip game.
Despite seemingly showing little interest in fashion previously in his career, the Polish striker has recently dropped fits including Louis Vuitton, Off-White and Dolce & Gabbana pieces.
View this post on Instagram
Lewandowski had previously attended Off-White's Paris Fashion Week show back in March alongside Manchester United midfielder Paul Pogba and Paris Saint-Germain's Marco Verratti.
The 33-year-old's style was known for being simple and usually logo-less, opting for looks including plain shirts, long coats and slim-fit jeans. Now, Lewandowski has switched it up, wearing Louis Vuitton's technical tracksuit jacket and technical bottoms with Off-White out of office sneakers in his latest Instagram post.
Before that, Lewandowski rocked Dolce & Gabbana's checked wool jacket and jogging pants with the Italian brand's panelled Daymaster sneakers.
View this post on Instagram
Here's to hoping Lewandowski continues to evolve with the drip.
DELE DROPS RHUDE AND LV TRAINING GROUND FIT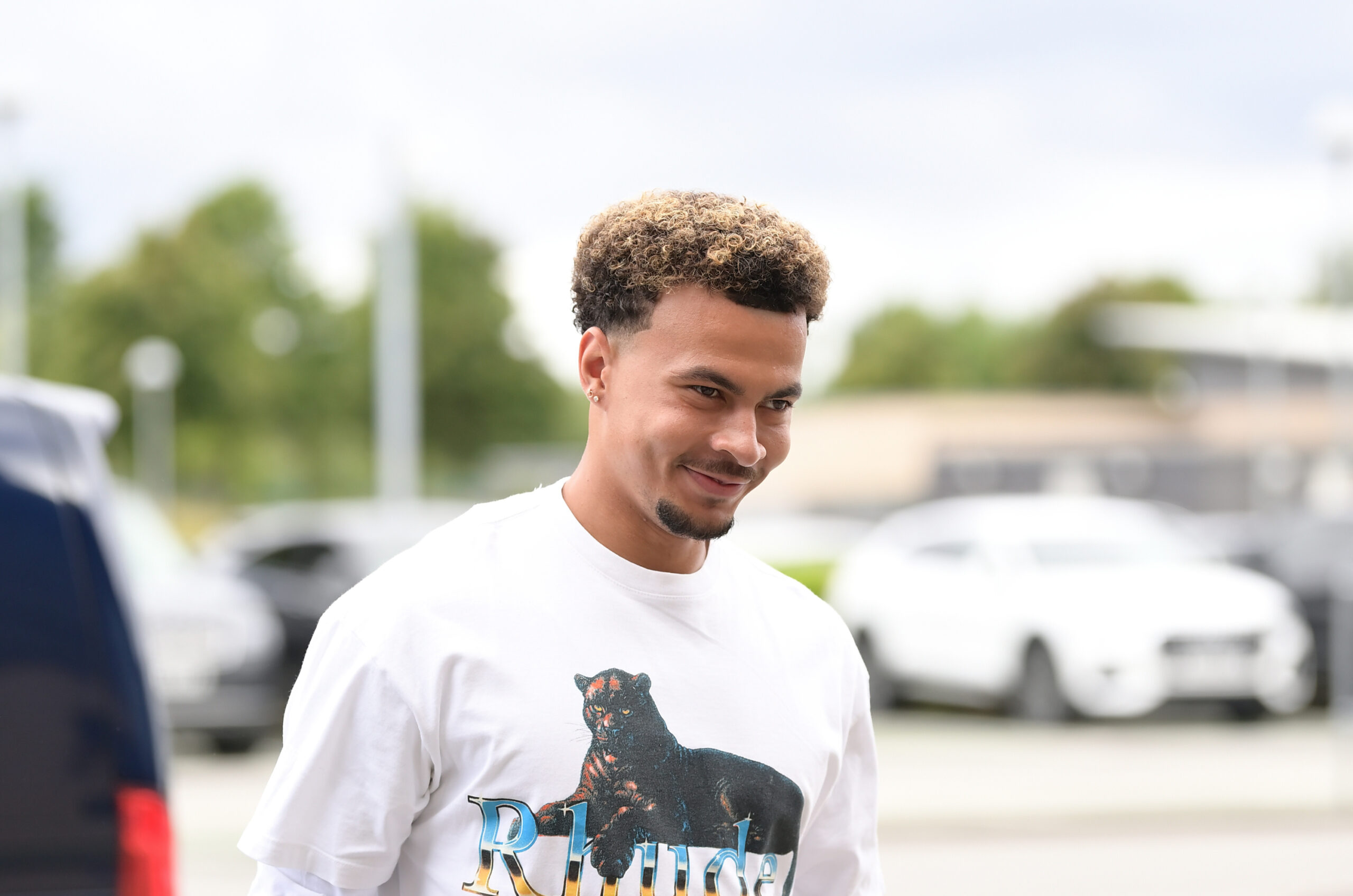 Everton's Dele arrived for the start of the club's pre-season training regime in a colour-coded blue and white fit featuring Rhude and Louis Vuitton pieces.
Dele, who joined Frank Lampard's side back in January, played a pivotal part in securing the Blues' Premier League safety last season with his cameo in Everton's comeback win against Crystal Palace in May.
View this post on Instagram
The midfielder will now look to kick on and reignite his career on the pitch this season and if his latest fit is anything to go by, his form off the pitch has already begun.
Dele donned Rhude's leopard t-shirt and blue/creme flight pants with Louis Vuitton's LV trainer sneakers as he arrived for duty.  The 26-year-old has regularly worn Rhude in the past – dating back to 2020 – and is followed by the founder of the brand, Rhuigi Villaseñor, on Instagram.
The former Tottenham man also went hard with his accessory game, holding the blue cloakroom dopp kit from Louis Vuitton's collaboration with the NBA. The collab was first launched in 2020 under the direction of the late Virgil Abloh, who used NBA star Shai Gilgeous-Alexander in the collection campaign. Two years on, the partnership continues, providing hope that one day we could see the Premier League link up with a fashion brand to replicate LV's success.
Though arriving for training is hardly a red carpet-worthy occasion, Dele came clean with this one and caught our attention. For that, he grabs a 7.5/10 for this fit.
WILFRIED ZAHA BECOMES FIRST BALLER TO DROP PROLETA RE ART
Wilfried Zaha's style continues to evolve and the Ivorian recently dropped his hardest piece yet.
Back in March, we named PROLETA RE ART as one brand that footballers were sleeping on having been untouched in the football x fashion scene, but at last the Japanese denim brand has arrived.
View this post on Instagram
The brand, worn by the likes of Lil Baby, Odell Beckham Jr. and Shai Gilgeous-Alexander, 'mixes traditional Japanese boro techniques with vintage processing to create pieces that give off the impression of wearing real-life art'.
The pieces can cost a minimum of £3,000 given the details and efforts to create each item and they're not available to purchase from your everyday designer outlet, making their rarity in football understandable.
Zaha has taken things to a new level with his outfits in 2022, rocking brands such as © SAINT M ××××××, 1017 ALYX 9SM and Rick Owens among Proleta.
Had the 29-year-old not already been in the debate for the best-dressed in the Premier League, his run of fits since the turn of the year has most definitely changed that. Here's to seeing what the Crystal Palace winger drops for us next.