LANVIN CURB SNEAKER – FOOTBALL'S MOST CONTROVERSIAL SHOE RIGHT NOW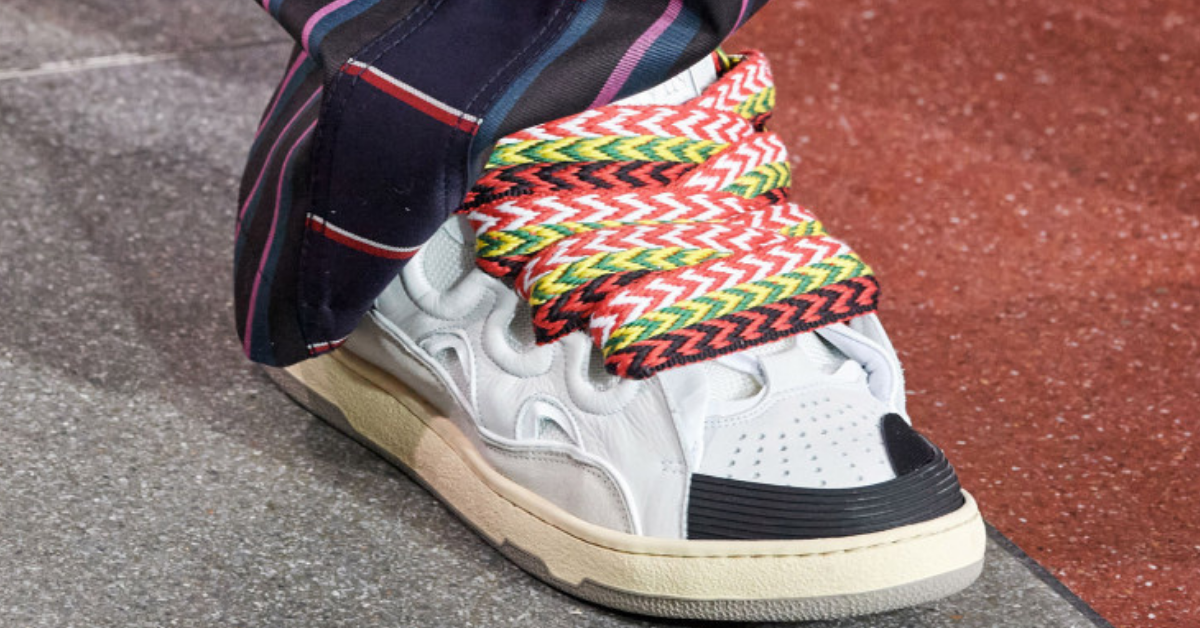 "They are the ugliest shoes I've ever seen," writes one user in the comment section of an Instagram post by Everton midfielder, Dele Alli.
The shoe in question? Lanvin's curb skate sneaker. The oversized and opinion-dividing design has created more than a handful of disagreements online, making it the most controversial sneaker in football right now.
View this post on Instagram
Coming in at £660, the shoe is significantly cheaper than the Dior B22 or Louis Vuitton's LV trainers, two of the most common creps worn by footballers. The B22 retails at £980 whilst LV trainers start at the price of £860, increasing based on the colour and design.
But whilst cheaper, the Curb is most definitely less favourable to most when using social media comments to gauge opinion. The oversized design, most notable from its larger than average laces, has proved to be quite the conversation starter and whilst not everyone is taking to it, we're huge fans.
Footballers ranging from the aforementioned Dele Alli to the likes of Trevoh Chalobah and Achraf Hakimi have recently donned the sneaker whilst it has also been heavily featured in the NBA.
View this post on Instagram
The shoe was first debuted by the French fashion label during Paris Fashion Week back in 2020 and has since gained huge popularity despite online criticism by non-fashion heads. According to the Lanvin website, it's constructed using nappa calfskin leather in addition to suede and mesh to provide 'extraordinary comfort'.
Bruno Sialelli, who has been the creative director at Lanvin since 2019, said the design was inspired by 90's skate shoes: "I had in mind the skateboarders as documented by Hugh Holland: free-wheeling dudes with their sun-scorched hair, sharks teeth around their necks, hanging out on beaches around the world. Those sneakers were, to me, the most immediate yet relevant pieces to represent and understand those characters, in the right way."
Let us know via Twitter or Instagram whether you're rocking with the Lanvin's or not.