MOISE KEAN BRINGS THE GRIDDY INTO THE NEW SEASON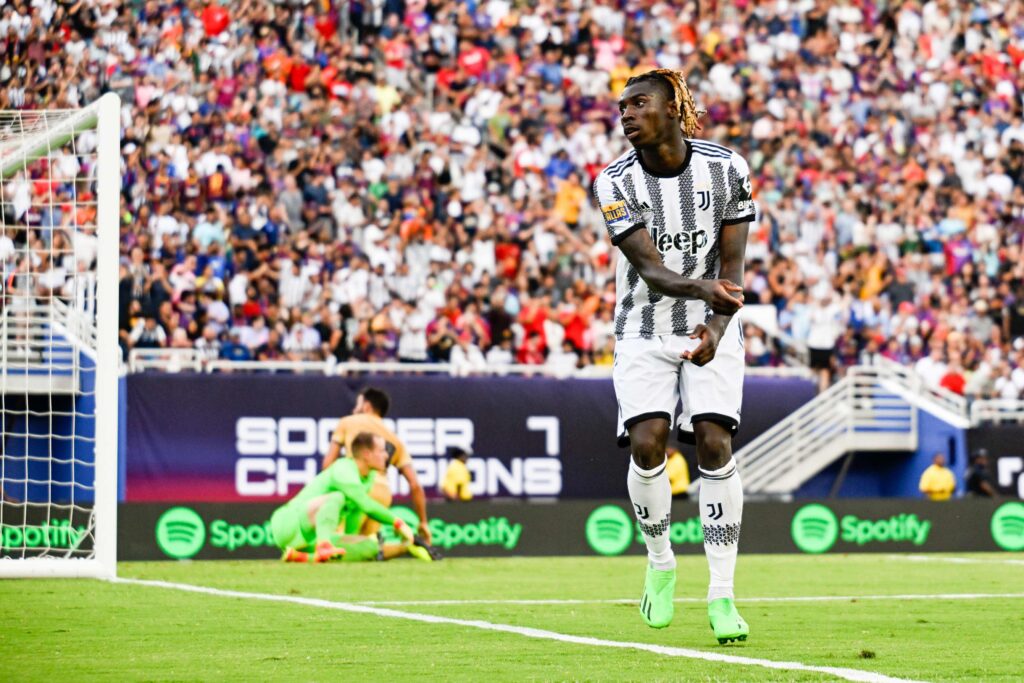 Moise Kean was the first player to bring the Griddy into the game earlier this year and now the Italian has carried it into the new season after bagging a brace against Barcelona in Juventus' pre-season tour of the US.
The 22-year-old has always delivered when it comes to celebrations and it seems this season will be no different.
Kean, who returned to Juventus on a two-year loan from Everton, was rumoured to be leaving Italy this summer but has flourished in pre-season for the Bianconeri so far.
The former Paris Saint-Germain striker attended Paris Fashion Week last month alongside Eduardo Camavinga and Marcus Thuram, walking for KidSuper and linking up with Lil Durk and Kodak Black at Rhude's PFW show.
View this post on Instagram
Still only 22, Kean still has plenty of time to fulfil his potential after reigniting his career in Serie A and Ligue 1 after a disappointing spell in the Premier League with Everton. Whilst form on the pitch can be hard for young players to find at times, Kean has never dropped off when it comes to his performance off the pitch.
You can read more about Moise's style here.
DECLAN RICE NAMES MASON MOUNT AS BEST-DRESSED BALLER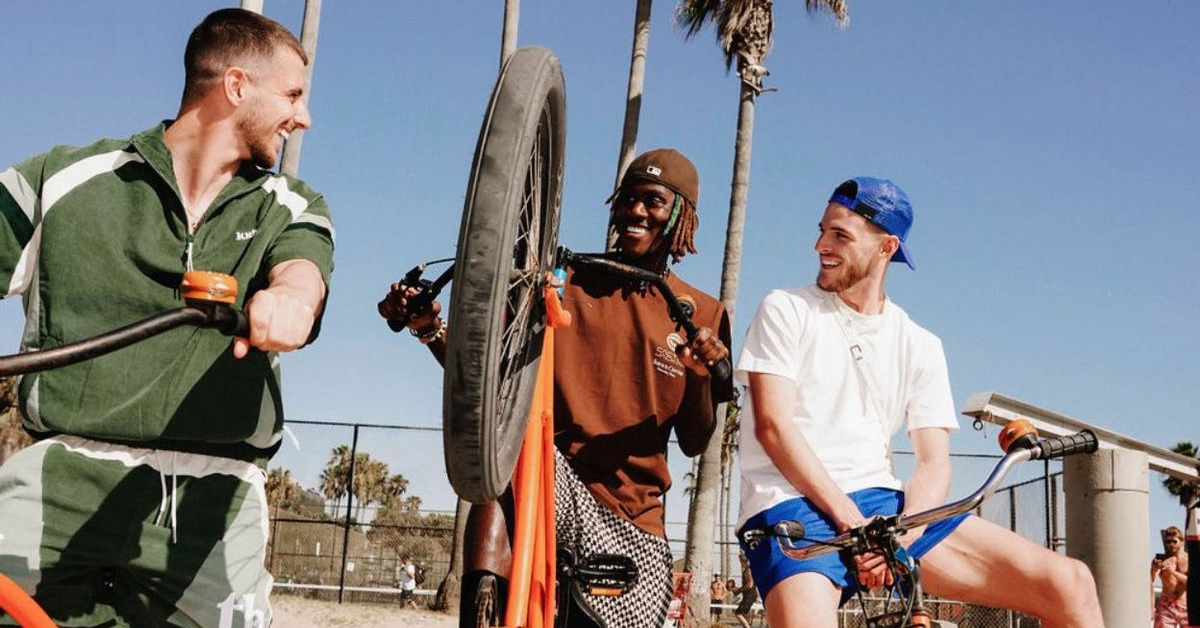 West Ham midfielder Declan Rice believes Chelsea's Mason Mount is the best-dressed player in the game, he recently revealed.
Rice, who has a long-standing friendship with Mount dating back to their time together at the Blues, backed his fellow England international when it comes to style off the pitch.
View this post on Instagram
Speaking to GQ, Rice said: "In my opinion, the best-dressed footballer is my best friend, Mason Mount."
"He used to go for the skinny look, but now he's become cool [and] all stylish and he's number one for me," the 23-year-old added.
Rice, who is held in high regard in the football x fashion space himself, favoured Mount over the likes of Joe Willock, Trevor Chalobah and Wilfried Zaha as Premier League players who are rated highly when it comes to drip. Not to mention the likes of Memphis Depay, Marcus Thuram, Karim Benzema and many others outside of England.
The debate for football's best-dressed continues to be on the lips of many with Arsenal's Eddie Nketiah naming former team-mate Willock as his favourite last week. In a visit to the KickGame store, Nketiah said: "For me, right now, it's Joe Willock. I like the way he does it, sometimes it's a lot, sometimes it's not too much."
View this post on Instagram
Both Rice and Nketiah have weighed in on the debate, but let us know who you think is football's best-dressed below or on social media!
DOMINIC CALVERT-LEWIN: I LIKE DIVIDING OPINION WITH MY STYLE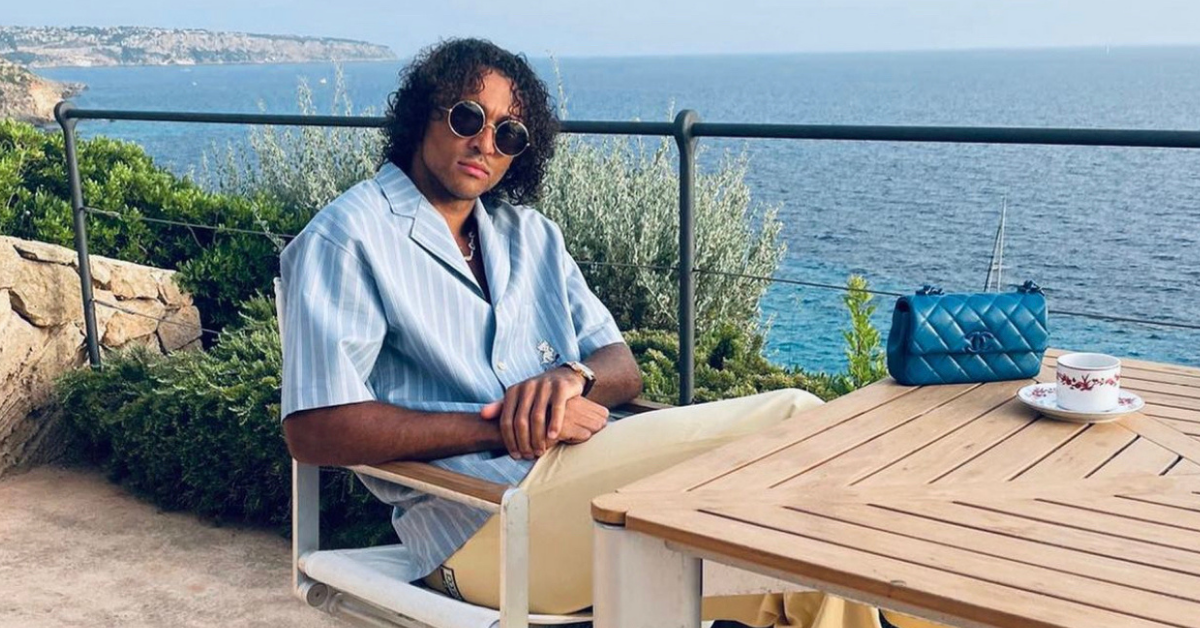 Everton's Dominic Calvert-Lewin has shown no sign of backing down from his boundary-breaking style in an interview with British GQ.
The 25-year-old has always suffered online toxicity due to his fashion choices –  most notably the Chanel bags he wore whilst on holiday last summer – but insists he won't shy away from what makes him happy because of trolls.
.@CalvertLewin14: "For me, wearing clothes and suits that divide opinion is what I like doing, so I'm going to continue doing it."https://t.co/HOCQLaNvwL pic.twitter.com/G8JB4KKtbh

— British GQ (@BritishGQ) April 4, 2022
Speaking to GQ, the striker said: "I am more than happy to be a standard-bearer for new flamboyance. Why not? You've only got one life. That's one of my mottos. Do what makes you happy."
"I'm quite spontaneous about what I wear. I was on holiday recently and there was a pop-up Chanel store. I went in and thought it would be cool to have a bag to carry my stuff in. I express myself even more when I'm on holiday, I think it might be the sun, so I saw a few cool bags and thought you know what? I'm just going to do it," the England international added.
View this post on Instagram
On online abuse, DCL admits it can be tough to deal with, thanking his close circle for the support they provide for him. "We might play football but we're human beings too, and we're open to a lot of criticism. Fortunately, I've got a loving family around me and a close-knit group of friends."
"They're the important people in my life who give me confidence and support me in every way possible. It's difficult for young players to express themselves and live a life which is so under the magnifying glass."
View this post on Instagram
"Sometimes you feel like you can't let your hair down or feel free as a human being. It can get very difficult at times, but a facet of my personality and character is that I like to stand out."
"For me, wearing clothes and suits that divide opinion is what I like doing, so I'm going to continue doing it."
You can read the full interview with GQ here.